Top DC Neighborhoods Seeing Home Appreciation in 2021
Posted by Mark Washburn on Friday, December 17, 2021 at 10:45 AM
By Mark Washburn / December 17, 2021
Comment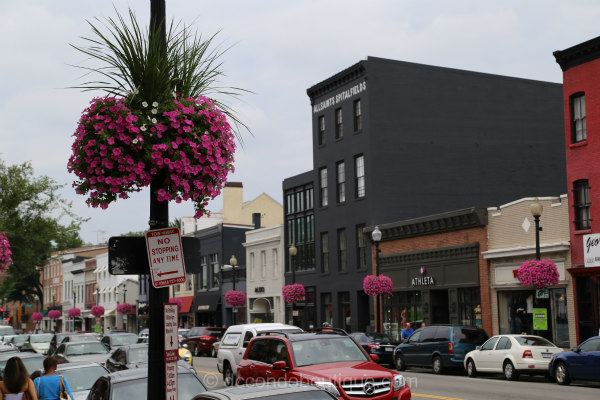 As we finish out the year, some of DC's top neighborhoods are seeing home appreciation. This includes the popular Georgetown neighborhood.
Georgetown leads the pack with a 32-percent jump over last year. According to published reports, the neighborhood had a median home price of $1.139 million in 2020, but that jumped to $1.5 million in 2021. The increase is credited to townhomes with four or more bedrooms.
It was a similar outcome for the Observatory Circle and Michigan Park neighborhoods. Both saw a gain of 27-percent,year-over-year in median home price . Although it's not technically for sale, the Vice President's home in Observatory Circle is valued at around $7.5 million.
The more than 9,000 square foot home is a Queen Ann-style home that dates back to the late 1800s. It's significantly higher in price than the median home price in Observatory Circle, which is currently around $583,000.
The price increase in Observatory Circle this year is traced back to a rise in co-op and condo values. Median home prices went up in Michigan Park too, where the median home price in 2020 was $600,000, but for 2021 it's $760,000.
For Michigan Park, the median home price boost is tied to an increase in value for detached houses. The Northeast DC neighborhood is known for its tall trees, its quiet atmosphere and its green space.
Many homes in Michigan Park have front porches and well-kept yards. While earlier homes in the neighborhood have slate roofs, some of the homes built after the war include wide windows and flat roofs.
Most homes are red brick with white trim. It's a trend that's carried over to some new construction townhomes in the neighborhood, as well.
Other DC neighborhoods seeing the highest home appreciation for 2021 were LeDroit Park and Crestwood. Congress Heights and Kent both saw an increase of 19-percent.
Search DC By Neighborhood