The Renaming of Langston Boulevard
Posted by Mark Washburn on Friday, July 1, 2022 at 5:01 PM
By Mark Washburn / July 1, 2022
Comment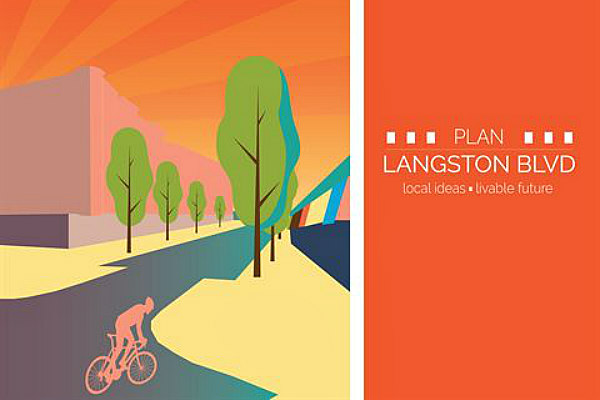 A well-traveled roadway in Arlington County now has a new name and a new identity. Formerly called Lee Highway after Confederate General Robert E Lee, the Arlington County Board voted last summer to rename the corridor Langston Boulevard.
It took about a year to come up with the new name, which didn't actually become official until this year when the new signs all went up. Langston Boulevard honors John M Langston, who was considered by many to be the first Black person to be elected to public office in the county.
He's credited for helping recruit Black soldiers into the Union Army during the Civil War. He also was appointed to help formerly enslaved people find housing, jobs, and education as part of the Freedmen's Bureau.
Langston additionally worked on the Underground Railroad. At Howard University, he helped to found the law school and served as dean. In the late 1800s, Langston won a seat in the House of Representatives.
The Langston name has also been attached to a school in the past. For about four decades during the segregation period, Black children in North Arlington attended school at John M Langston Elementary.
As for the newly minted name of Langston Boulevard, it's a prominent location for its namesake. The roadway is considered one of Arlington's main streets and is where you'll find a number of local restaurants and shops.
Langston Boulevard runs for more than five miles from Rosslyn to East Falls Church. Lee Highway wasn't the road's original name.
It wasn't actually named after Lee at all until the 1920s. Previously, it was called Falls Church Road. There were other considerations on what to rename the road, too.
Some wanted to name it after a couple who once challenged the state's interracial marriage ban. That name was withdrawn at the request of family members.