Petworth Neighborhood Has Strong ties To Lincoln
Posted by Mark Washburn on Wednesday, December 23, 2020 at 9:35 AM
By Mark Washburn / December 23, 2020
Comment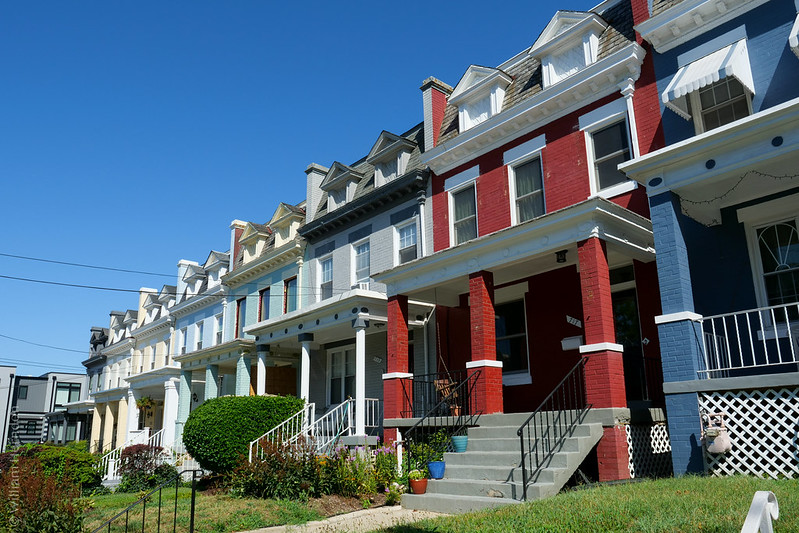 Photo: Bill Herndon
Steeped in history, the Petworth neighborhood enjoys a rich past, with some strong ties to the likes of President Abraham Lincoln. The former president's cottage still sits in the neighborhood and continues to draw in visitors to this day.
Set on the grounds of the US Armed Forces Retirement Home, it's said the Lincolns used the cottage to take a break from the bustling city and the summer heat. It's also the place where historians believe Lincoln worked on and developed the Emancipation Proclamation. A replica of Lincoln's old desk now sits in an upstairs bedroom.
While staying at the cottage, it's said Lincoln took time to visiting retired veterans and wounded soldiers at the Armed Forces Retirement Home. The cottage sits simply a short distance away from the Soldiers' Home Cemetery, where thousands of soldiers are buried.
Originally constructed as a summer home in the mid 1800s, Lincoln's Cottage is certainly not as small as the name suggests. The home has 34 rooms, including five bedrooms on its second floor.
It also features a game room and two modern bathrooms. The home's two kitchens have since been removed.
A statue of Lincoln and his horse stand outside, while visitors are allowed to venture inside for public tours. The site gives the opportunity to learn more about Lincoln, the time period and the Civil War.
Along with hosting those tours, the historic museum is also used to host events, gatherings and even weddings. Last year, a proposal was even made to remake the cottage into a rentable Airbnb.
Of course, the cottage isn't the only thing that draws people to Petworth. The neighborhood is home to bistros, bookstores, restaurants and a community market. In addition, the annual Celebrate Petworth event brings in art, music, shopping and more to the neighborhood each summer.