Our Top Five Picks for DC's Most Underrated Parks
Posted by Mark Washburn on Monday, April 17, 2023 at 12:07:27 PM
By Mark Washburn / April 17, 2023
Comment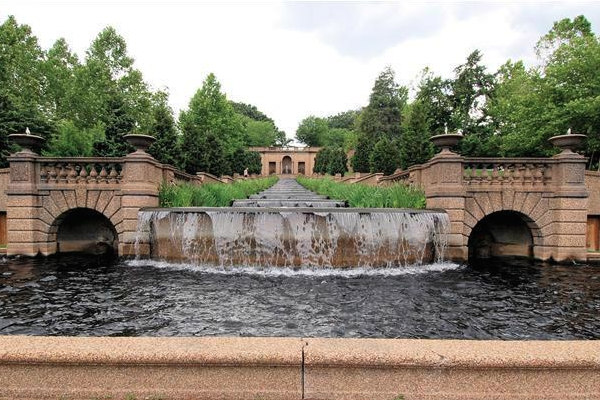 You likely already know about the National Mall, Rock Creek Park, and some of DC's most prominent green space, but there are also some parks that are perhaps lesser known, but equally as coveted by those who visit.
Montrose Park
Montrose Park is a bit more secluded from the sights and sounds of modern DC, and that's what makes it so special. While connected by path to Rock Creek Park, Montrose Park is much less crowded. It's a good spot to do some bird watching or set up a picnic lunch.
Mitchell Park
Found in the Kalorama neighborhood, Mitchell Park is another spot where you probably won't find large crowds. You will find a nice space for a picnic lunch, as there's a small area of grass, a fenced-in garden, and some space for dogs. The park also features a fountain and is a popular spot for families.
Meridian Hill Park/Malcom X Park
While officially known as Meridian Hill Park by the Park Service, locals often refer to the next space as Malcom X Park. The 12-acre, urban park dates back more than a century, and is considered a National Historic Landmark. You'll find a memorial to President James Buchanan in the park, as well as statues, including one of Joan of Arc. The multi-tiered park has a waterfall, and the upper part of the park is mostly wooded. On Sundays in the summer, its common to come across a drum circle.
Kenilworth Park & Aquatic Gardens
Visiting Kenilworth Park & Aquatic Gardens is a treat any time of year. The summertime, though, is when you'll see water lilies in full bloom. The park also features some boardwalks and hiking trails.
West Potomac Park
Each spring, West Potomac Park truly blossoms into an incredible place, thanks to the iconic cherry blossom trees. This is a great spot to snap some photos, as it hosts the National Cherry Blossom Festival.