Great Falls & McLean Among Wealthiest Places in Nation
Posted by Mark Washburn on Friday, February 15, 2019 at 5:25 PM
By Mark Washburn / February 15, 2019
Comment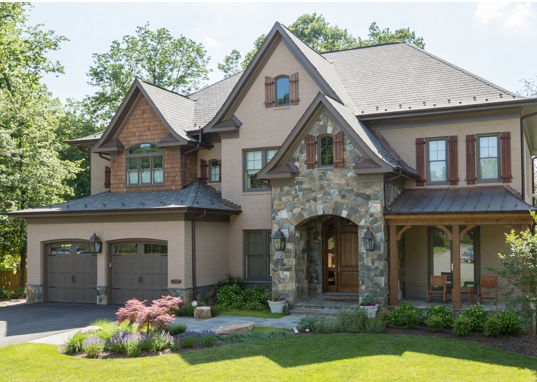 Once again two of Virginia's elite communities placed in the Top 50 for Bloomberg's 2019 Richest Places ranking. Great Falls came in at No. 16 with an average household income of $309,599 followed by McLean at No. 25 with $283, 992.
The suburban communities are home to a who's who of the nation's power-brokers, based on their close proximity to Washington, DC. While McLean is also a short drive from high-end shopping and entertainment attractions, both communities boast luxury estates nestled within the well-heeled countryside. While McLean's average household income grew slightly, both Virginia communities dropped in the rankings as several wealthy communities in the New York area came on the index for the first time. Accessibility to a city center played a key role in the rankings.

For the third year in a row, Atherton, a community in tech-rich Silicon Valley and home to Sheryl Sandberg of Facebook and Eric Schmidt, the former CEO of Google, placed first. In fact, most of the country's richest communities are located in California and in the New York City area, according to the Bloomberg index. In creating its list, Bloomberg only included communities with a minimum of 2000 households. Just a handful of Midwest (Chicago and Minnesota) and Southwest (Florida, Texas) areas made it into the index which continued to be dominated by the West and East Coasts.

But not to worry, a U.S. News & World Report on the nation's richest counties puts Fairfax County second with a median household income of $117,515 between Loudown County in first place and Howard County, Maryland in third place.
Great Falls Luxury Homes For Sale
McLean Luxury Homes For Sale
Contact Us For More Information