Cathedral Heights - Idyllic Oasis in the Middle of the City
Posted by Mark Washburn on Thursday, November 12, 2020 at 11:00 AM
By Mark Washburn / November 12, 2020
Comment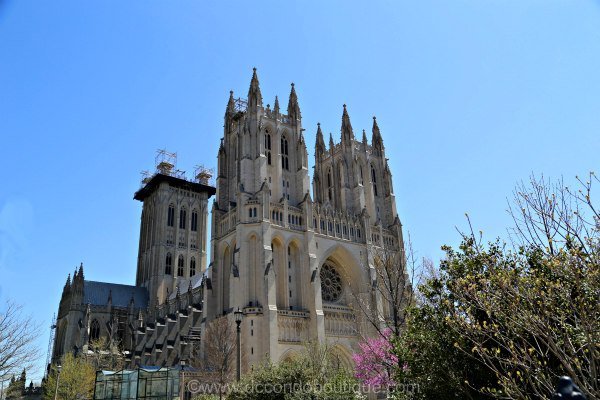 Close enough to DC's conveniences, yet at the same time maintaining the feel of a quiet and suburban neighborhood, Cathedral Heights is quite simply an idyllic oasis in the middle of the city. This residential area is known for its large trees, its peacefulness and its relatively larger lots.
Extremely popular with families, many are attracted to the neighborhood for its tranquility and its more subdued offerings. For outdoor fun and recreation, head out to the Massachusetts 39th Trail or the Glover-Archbold Trail.
Both provide a peaceful place to escape the hustle and bustle of the city. You'll also find public gardens and a nearby dog park.
This vibrant and welcoming community is known to attract the likes of professionals and even diplomats. Demand is high for prospective residents hoping to make a move to the area.
Recognized as a slender neighborhood that's close to the National Cathedral, Cathedral Heights sits between Tenleytown and Glover Park. Unlike some of its neighbors, however, Cathedral Heights is not known for densely packed single-family homes and row houses.
Instead, most of the residences of Cathedral Heights tend to be larger and older condo, apartment and co-op complexes on large lots. Most of the residential buildings in the neighborhood are well-maintained, and some tack on things like swimming pools and other amenities.
You'll also find some detached single-family homes in a variety of styles and sizes, as well as some duplexes and rowhouses. Along with area parks, you'll additionally find such conveniences as shopping and dining just a short distance away.
For your commute, there's a Metro Station in Tenleytown that's within walking distance of Cathedral Heights. While many residents of the neighborhood do own cars, you'll also find some bus routes running along Wisconsin Avenue, and some bike-friendly streets in the neighborhood of Cathedral Heights.