50 Years of History at the Kennedy Center
Posted by Mark Washburn on Wednesday, November 17, 2021 at 6:47 AM
By Mark Washburn / November 17, 2021
Comment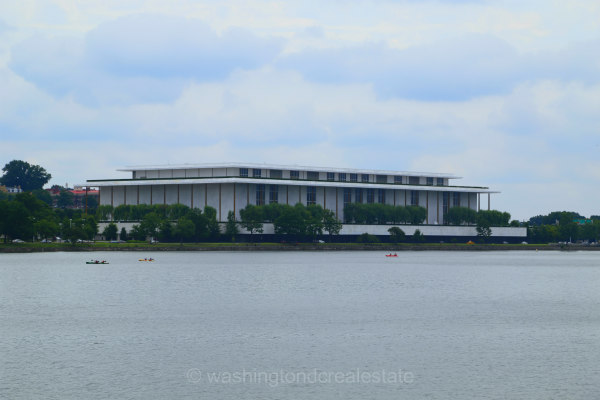 It's been 50 years since the Kennedy Center first opened its doors, and the infamous performing arts center is simply packed with history. The public first got a taste of the new cultural center in September of 1971.
While the building itself opened to mixed reviews for its architectural design, it was hard to underrate its expansive offerings. At nearly 1.5 million square feet in size, the Kennedy Center stretched across 17 acres in Foggy Bottom.
That's enough room for hundreds of rooms and 10 performance spaces. The building's Grand Foyer once held the honor of being designated one the world's largest rooms.
Over the years and decades since, the Kennedy Center has hosted countless festivals, events, ballets, symphonies and operas. It has also hosted a number of US presidents.
The building got its boost from former first lady Eleanor Roosevelt. She wanted to create a space for artists in need of work during the Great Depression.
The idea then changed to a memorial for her husband. Years later, President Eisenhower signed a new law for a National Cultural Center. The federal government would provide the land, while private funds would construct the building, itself.
It's no coincidence that the building is named after President John F Kennedy. He and his wife were well-known patrons of the arts. After President Kennedy's death, President Lyndon B Johnson signed a bill officially calling the cultural center the John F Kennedy Center for the Performing Arts.
To this day, it is the only monument and living memorial to the former president within city limits. Jackie Kennedy helped chair the opening for the center, and she helped with some of its interior design elements.
These days, visitors to the center might see gifts from foreign nations on display, like a mural donated by the Chinese government or a crystal chandelier from Austria. Italy donated thousands of tons of Carrara marble used to construct the center itself.